DL series high pressure piston pump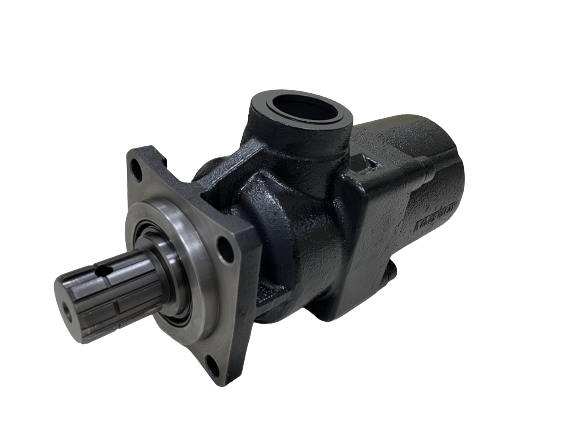 DL series axial fixed displacement high pressure piston pump, displacement 20.25-59.3cc/rev, maximum pressure 400Bar, ISO connection. It has low noise, fast response, compact design, light weight. The installation and arrangement of piping is more convenient in vehicle tight spaces as the small size.
Applied for various mobile hydraulic system, include engineering machinery, mining machinery, garbage compression vehicles, fire fighting vehicles, mine drilling vehicles, road maintenance vehicles, railway engineering vehicles and various special vehicles and industrial machinery as well. The pumps are interchangeable with the Italian OMFB Dark series piston pump.
Specifications:
Model
Displacement
cm³/rev
Working Pressure
bar
Max Pressure
bar
Max Speed
rpm
Rotation
Weight
kg
DL-21
20.25
350
400
1800
Bi-directional
13.5
DL-28
27
350
400
1800
DL-35
33.75
350
400
1800
DL-42
40.5
350
400
1800
DL-48
47.25
350
400
1800
DL-52
51.97
350
400
1800
DL-55
54
300
350
1500
DL-60
59.3
300
350
1500
Ordering Code: