P-08 Series Piston Paint Pump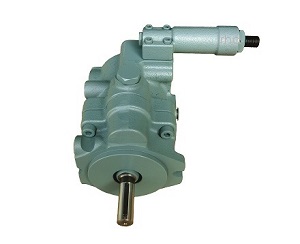 P-08(PVS-08)Piston Pump is specially designed for painting machine, high pressure coating machine, road marking machine and other spray machines. Strong anti-pollution, special design can prevent the oil temperature too high. These compact and rugged pumps can handling high pressures for a broad range of paints and coatings with long service life.
P-08 is interchangable with Fujitsu (PVS-0B-8). It can be used in a variety of sprayers and marking machines such as GRACO, WAGNER, TITAN spray equipments.
Features:
Easily handle high viscosity coatings;
Higher pressure (up to 286bar) and better atomization with the same nozzle;
Keep working for a long time (24 hours work);
Working in severe condition;
Low maintenance costs, easy to repair;
Easily integrate into a PLC network;
Operate only when spraying is required;
High reliability and long service life.
Applications: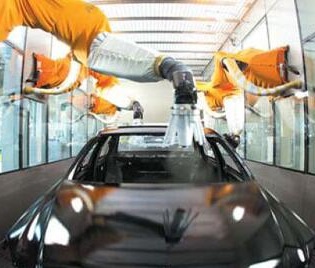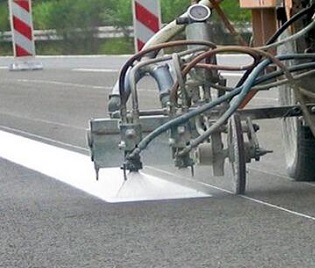 Model
Volume cm²/rev
Delivery at no load L/min
Max setting pressure
Drive speed mim-1
Weight kg
1000min-1
1200min-1
1500min-1
1800min-1
Min
Max
P08-A*-F-R-01
8.0
8.0
9.6
12.0
14.4
255 bar
300
2000
9
P16-A*-F-R-01
16.5
16.5
19.8
24.7
29.7
300
2000
13
P22-A*-F-R-01
22.0
22.0
26.4
33.0
9.6
300
2000
13
P36-A*-F-R-01
36.0
36.0
43.2
54.0
64.8
300
2000
24
P46-A*-F-R-01
46.0
46.0
55.2
69.0
82.8
300
2000
24
P70-A*-F-R-01
70.0
70.0
84.0
105.0
126.0
286 bar
300
1800
43
P100-A*-F-R-01
100.0
100.0
120.0
150.0
180.0
300
1800
62
Ordering code:
P08
-A3
-F
-R
(-S)
-01
P Series piston pump(cm³/rev)
A*:Standard type pressure range
Moumting
Rotation
Shaft options
Design code
P08(8.0)
A0:15~45 bar A1:20~75 bar A2:25~145 bar A3:30~215 bar
F:Flange mounting L:Foot mounting
R:CW (Standard) L:CCW (optin)
K:Straight Key
S:SAE Spline
P08 -SAE-9T
P16
P22
P36 – SAE-13
P46
P70 -SAE-14T
P100 -SAE-17T
P16(16.5)
P22(22.0)
P36(36.0)
P46(46.0)
P70(70.0)
A2:25~145 bar A3:30~215 bar A4:30~286 bar
F:Flange mounting
R:CW (Standard)
P100(100.0)