KCL vane pumps are time proven dependable, durable, quiet and most economical vane pumps. They are first fixed pump choice as the main system pumps for industrial and mobile equipment.
KCL Single Vane Pump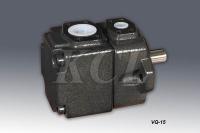 VQ Single Pump: HVQ25, VQ15, VQ20, VQ25, SVQ25, VQ35, SVQ35, VQ45, DVQ45, SVQ45.
VPKC Variable Pump: VPKCF8, VPKCF12, VPKCF15, VPKCF20, VPKCF23, VPKCF26, VPKCF30, VPKCF40.
50T/150T Fixed Displacement Pump: 50T/150T, 50T/150T+VQ15, 50T/150T+PA, 50T/150T+TSP.
KCL Double Pump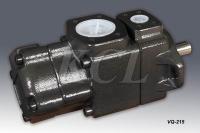 VQ Doulbe Pump: VQ215, SVQ215, VQ225, SVQ315, VQ325, VQ425, DVQ425, SVQ425, VQ435, DVQ435, SVQ435.
VPKC Variable Pump: VPKCCF12.12, VPKCCF15.15, VPKCCF20.20, VPKCCF23.23, VPKCCF26.26, VPKCCF30.30, VPKCCF40.40.
KCL Triple Pump
KCL Quadruple Pump